Attached files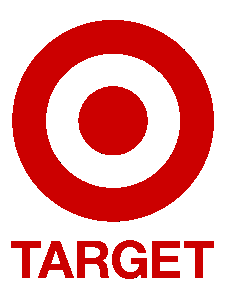 August 6, 2018
To the Banks party to the Credit Agreement referred to below
c/o Bank of America, N.A., as Administrative Agent for such Banks
New York, New York 10038
Attention: Agency Management Group
Re: Second Extension Amendment of Credit Agreement
Ladies and Gentlemen:
Reference is made to that certain Five-Year Credit Agreement dated as of October 5, 2016, among Target Corporation (the "Borrower"), the Banks (as defined therein) party thereto from time to time and Bank of America, N.A., as administrative agent (as amended by that certain Extension Letter dated as of August 7, 2017 and as amended hereby, the "Credit Agreement"; capitalized terms used but not defined herein shall have the meanings ascribed thereto in the Credit Agreement).
Pursuant to Section 2.17 of the Credit Agreement, the Borrower hereby requests that the Termination Date of the Commitments be extended from October 5, 2022 to October 5, 2023.
The Credit Agreement and the Notes are and shall continue to be in full force and effect and are hereby in all respects ratified and confirmed. The execution, delivery and effectiveness of this extension amendment (the "Extension Amendment") shall not, except as expressly provided herein, operate as a waiver of any right, power or remedy of any Bank or the Administrative Agent under the Credit Agreement, nor constitute a waiver of any provision of the Credit Agreement.
If you agree to the terms and provisions of this Extension Amendment, please evidence such agreement and indicate your response to the request for extension of the Termination Date by executing and returning three original counterparts of this Extension Amendment to Rebecca Chaffin, Esq., McGuireWoods, LLP, 201 North Tryon Street, Suite 3000, Charlotte, North Carolina 28202 by August 21, 2018.
This Extension Amendment may be executed in any number of counterparts and by different parties hereto in separate counterparts, each of which when so executed shall be deemed to be an original and all of which taken together shall constitute one and the same agreement. Delivery of an executed counterpart of a signature page to this Extension Amendment by telecopy or .pdf shall be effective as delivery of a manually executed counterpart of this Extension Amendment.
---
This Extension Amendment shall be governed by, and construed in accordance with, the laws of the State of New York.
TARGET CORPORATION

By: /s/    Sara Ross                                      

Name: Sara Ross

Title: Vice President and Assistant

            Treasurer
TARGET CORPORATION
Extension Amendment
Signature Page
---
ADMINISTRATIVE AGENT:

BANK OF AMERICA, N.A., as

Administrative Agent

By: /s/    Don B. Pinzon                                        

Name:    Don B. Pinzon

Title:       Vice President
TARGET CORPORATION
Extension Amendment
Signature Page
---
LENDERS:

BANK OF AMERICA, N.A.

By: /s/       J. Casey Cosgrove                             

Name:       J. Casey Cosgrove

Title:       Director
TARGET CORPORATION
Extension Amendment
Signature Page
---
CITIBANK, N.A.

By: /s/    Carolyn Kee                                          

Name:     Carolyn Kee

Title: Vice President
TARGET CORPORATION
Extension Amendment
Signature Page
---
JPMORGAN CHASE BANK, N.A.

By: /s/    Anna Kostenko                                          

Name:       Anna Kostenko

Title:       Vice President
TARGET CORPORATION
Extension Amendment
Signature Page
---
U.S. BANK NATIONAL ASSOCIATION

By: /s/    Mark D. Rodgers                                          

Name:     Mark D. Rodgers

Title:    Vice President
TARGET CORPORATION
Extension Amendment
Signature Page
---
WELLS FARGO BANK, NATIONAL

ASSOCIATION

By: /s/    Ekta Patel                                          

Name:       Ekta Patel

Title:       Director
TARGET CORPORATION
Extension Amendment
Signature Page
---
BARCLAYS BANK PLC

By: /s/    Ritam Bhalla                             

Name:       Ritam Bhalla

Title:       Director
TARGET CORPORATION
Extension Amendment
Signature Page
---
DEUTSCHE BANK AG NEW YORK

BRANCH

By: /s/      Ming K. Chu                                          

Name:       Ming K. Chu

Title:       Director

By: /s/      Virginia Cosenza                                          

Name:       Virginia Cosenza

Title:       Vice President
TARGET CORPORATION
Extension Amendment
Signature Page
---
GOLDMAN SACHS BANK USA

By: /s/    Annie Carr                                          

Name:    Annie Carr

Title:       Authorized Signatory
TARGET CORPORATION
Extension Amendment
Signature Page
---
HSBC BANK USA, NATIONAL

ASSOCIATION

By: /s/    Alan Vitulich                                          

Name:    Alan Vitulich

Title:       Director
TARGET CORPORATION
Extension Amendment
Signature Page
---
MIZUHO BANK, LTD.

By: /s/    Donna DeMagistris                                          

Name:    Donna DeMagistris

Title:    Authorized Signatory
TARGET CORPORATION
Extension Amendment
Signature Page
---
ROYAL BANK OF CANADA

By: /s/    Gordon MacArthur                                          

Name:    Gordon MacArthur

Title:       Authorized Signatory
TARGET CORPORATION
Extension Amendment
Signature Page
---
THE TORONTO-DOMINION BANK,

NEW YORK BRANCH

By: /s/    Annie Dorval                                          

Name:    Annie Dorval

Title:    Authorized Signatory
TARGET CORPORATION
Extension Amendment
Signature Page
---
MUFG BANK, LTD., formerly known as

THE BANK OF TOKYO-MITSUBISHI

UFJ, LTD.

By: /s/    Eric Hill                                          

Name:    Eric Hill

Title:       Authorized Signatory
TARGET CORPORATION
Extension Amendment
Signature Page
---
FIFTH THIRD BANK

By: /s/    Miranda C. Stokes                                          

Name:       Miranda C. Stokes

Title:       Managing Director
TARGET CORPORATION
Extension Amendment
Signature Page
---
SUMITOMO MITSUI BANKING

CORPORATION

By: /s/    James D. Weinstein                                          

Name:    James D. Weinstein

Title:       Managing Director
TARGET CORPORATION
Extension Amendment
Signature Page
---
STATE STREET BANK & TRUST

COMPANY

By: /s/    Andrei Bourdine                                          

Name:    Andrei Bourdine

Title:       Vice President
TARGET CORPORATION
Extension Amendment
Signature Page
---
FIRST HAWAIIAN BANK

By: /s/    Derek Chang                                          

Name:    Derek Chang

Title:    Vice President
TARGET CORPORATION
Extension Amendment
Signature Page