Attached files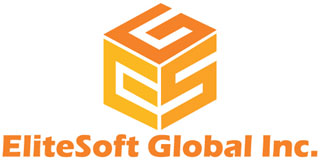 June 26, 2017
Mr. Kah Tan
18582 NW Holly Street, Unit 202
Beaverton, OR 97006-7014
Re: Acceptance of Appointment as Chief Operating Officer
Dear Mr. Tan:
Pursuant to the Action by Consent in Writing in Lieu of a Meeting of the Board of Directors for EliteSoft Global, Inc. dated June26, 2017 (the "Consents"), the Board of Directors of EliteSoft Global, Inc., (the "Company") nominated and appointed you to serve as its interim Chief Operating Officer. I have enclosed the Consents herein for your review.
By executing this correspondence on the subsequent page, you are agreeing to comply with the duties of such an appointment under all applicable common laws, statutory laws, and rules and regulations of the United States Securities and Exchange Commission in serving as the primary executive officer of the Company. Furthermore, you are agreeing to perform your services consistent with the Bylaws of the Company. Upon your execution of this correspondence, your appointment as Chief Operating Officer shall be deemed effective immediately.
Thank you and we look forward to working with you.
Very truly yours,
ELITESOFT GLOBAL, INC.
/s/ Cornelius Ee
Cornelius Ee
APPROVED AND ACCEPTED:
/s/ Kah Tan
Kah Tan
cc: Devin W. Bone, Esq.
Board of Directors