Attached files
Exhibit 99.1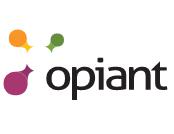 FOR IMMEDIATE RELEASE
Opiant Pharmaceuticals, Inc. Receives FDA Feedback Supporting Clinical
Development of OPNT002 for the Treatment of Alcohol Use Disorder
Company Plans Additional Clinical Trials This Year; Topline Data Expected in 2018
SANTA MONICA, California – February 28, 2017 – Opiant Pharmaceuticals, Inc. ("Opiant") (OTCQB:OPNT), a specialty pharmaceutical company developing pharmacological treatments for addictions, today announced that the Company has received supportive feedback from the U.S. Food and Drug Administration on a proposed development plan for OPNT002, an intranasally-dosed opioid antagonist, for the treatment of Alcohol Use Disorder (AUD). The feedback was received pursuant to a recent Type B meeting with the FDA.
"With the approval of NARCAN® Nasal Spray in two different dosage strengths, we established the significant potential of our clinical pipeline of nasally-delivered opioid antagonists for the treatment of overdose and addictions such as AUD," said Roger Crystal, M.D., Chief Executive Officer of Opiant. "There are approximately 17 million people in the U.S. who suffer from some form of AUD, and most current therapies have limited efficacy and low levels of adherence. Opioid antagonists have an established record of safety and efficacy, especially in AUD. We have already generated encouraging Phase 1 clinical data with OPNT002, demonstrating its rapid intranasal absorption, and we also have a strong IP position."
Dr. Crystal continued, "It is expected that OPNT002 will be highly differentiated by being used on an 'as needed' basis, which represents a significant advancement in the treatment of this condition. We look forward to working with the FDA as we further refine our clinical plan, and we are eager to advance this program into additional clinical trials later this year."
About Opiant Pharmaceuticals, Inc.
Opiant Pharmaceuticals, Inc., is a specialty pharmaceutical company developing pharmacological treatments for addictions. The National Institute on Drug Abuse (NIDA), a division of the National Institutes of Health (NIH), describes these disorders as chronic relapsing brain diseases which burden society at both the individual and community levels. With its innovative opioid antagonist, nasal delivery technology, Opiant is positioned to become a leader in these treatment markets. Its first product, NARCAN® Nasal Spray, is approved for marketing in the U.S. and Canada by the company's partner, Adapt Pharma Limited. For more information please visit: www.opiant.com.
Forward-Looking Statements
This press release contains forward-looking statements. These statements relate to future events or our future financial performance and involve known and unknown risks, uncertainties and other factors that may cause our or our industry's actual results, levels of activity, performance or achievements to be materially different from any future results, levels of activity, performance or achievements expressed, implied or inferred by these forward-looking statements. In some cases, you can identify forward-looking statements by terminology such as "may," "will," "should," "could," "would," "expects," "plans," "intends," "anticipates," "believes," "estimates," "predicts," "projects," "potential," or "continue" or the negative of such terms and other comparable terminology. These statements are only predictions based on our current expectations and projections about future events. You should not place undue reliance on these statements. Actual events or results may differ materially. In evaluating these statements, you should specifically consider various factors. These and other factors may cause our actual results to differ materially from any forward-looking statement. We undertake no obligation to update any of the forward-looking statements after the date of this press release to conform those statements to reflect the occurrence of unanticipated events, except as required by applicable law.
# # #
CONTACT INFORMATION:
Corporate Contact:
Investor.relations@opiant.com
Media:
Susan Forman
DGI
sforman@dgicomm.com
212-825-3210
Investors:
Glenn Garmont
Senior Vice President
Argot Partners
glenn@argotpartners.com
212-600-1902