Attached files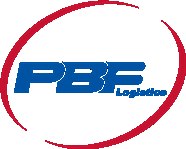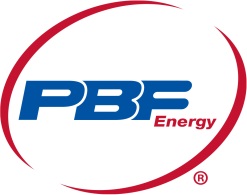 PBF Energy and PBF Logistics Announce Management Changes
PARSIPPANY, NJ – December 11, 2014 – PBF Energy Inc. (NYSE: PBF, "PBF Energy") and PBF Logistics LP (NYSE: PBFX, the "Partnership") announced management changes today to take effect in January 2015 to address the previously announced retirement of their President, Michael Gayda, and to further position the companies for growth. Matthew Lucey, currently Executive Vice President, will become President of PBF Energy. Mr. Lucey has been with PBF Energy since its formation in 2008. He served as Senior Vice President, Chief Financial Officer from April 2010 to April 2014, and most recently as Executive Vice President.
Todd O'Malley, currently PBF Energy's Chief Commercial Officer, will serve as President of PBF Logistics' general partner. Mr. O'Malley joined PBF Energy in 2010 as Director, Clean Products, in 2013 he became Vice President, Products and in April 2014 was named Chief Commercial Officer.
Thomas O'Connor and Paul Davis will become PBF Energy's Co-heads of Commercial.
Thomas D. O'Malley, Executive Chairman of PBF Energy and Chairman of PBF Logistics, said, "We have very strong management teams at PBF Energy and PBF Logistics and this reallocation of resources strengthens the focus of each entity on maximizing and growing the value of their respective businesses."
About PBF Energy Inc.
PBF Energy Inc. (NYSE: PBF) is one of the largest independent refiners in North America, operating, through its subsidiaries, oil refineries and related facilities in Delaware City, Delaware, Paulsboro, New Jersey and Toledo, Ohio. Our mission is to operate our facilities in a safe, reliable and environmentally sensitive manner, provide employees with a safe and rewarding workplace, become a positive influence in the communities where we do business, and provide superior returns to our investors.
PBF Energy Inc. also indirectly owns the general partner and approximately 51.1% of the limited partnership interests and all of the incentive distribution rights in PBF Logistics LP.
About PBF Logistics LP
PBF Logistics LP (NYSE: PBFX), headquartered in Parsippany, New Jersey, is a fee-based, growth-oriented master limited partnership formed by PBF Energy Inc. to own or lease, operate, develop and acquire crude oil and refined petroleum products terminals, pipelines, storage facilities and similar logistics assets.
Forward-Looking Statements
Statements in this press release relating to future plans, results, performance, expectations, achievements and the like are considered "forward-looking statements" within the meaning of the Private Securities Litigation Reform Act of 1995. These forward-looking statements involve known and unknown risks, uncertainties and other factors, many of which may be beyond the control of PBF Energy and PBF
---
Logistics LP, that may cause actual results to differ materially from any future results, performance or achievements expressed or implied by the forward-looking statements. Factors and uncertainties that may cause actual results to differ include but are not limited to the risks disclosed in the filings with the SEC for both PBF Energy and PBF Logistics LP, as well as that PBF Energy accounts for all of the revenue of PBF Logistics LP, thereby subjecting PBF Logistics to the business risks of PBF Energy. All forward-looking statements speak only as of the date hereof. Neither company undertakes any obligation to revise or update any forward-looking statements except as may be required by applicable law.
###
Contacts:                        
Colin Murray (investors)                                 
ir@pbfenergy.com
Tel: 973.455.7578                                 
Michael C. Karlovich (media)
mediarelations@pbfenergy.com
Tel: 973.455.8994