Attached files
UNITED STATES
SECURITIES AND EXCHANGE COMMISSION
WASHINGTON, D.C. 20549
FORM 8-K
CURRENT REPORT
Pursuant to Section 13 or 15(d) of the Securities Exchange Act of 1934
Date of Report (Date of earliest event reported): January 31, 2013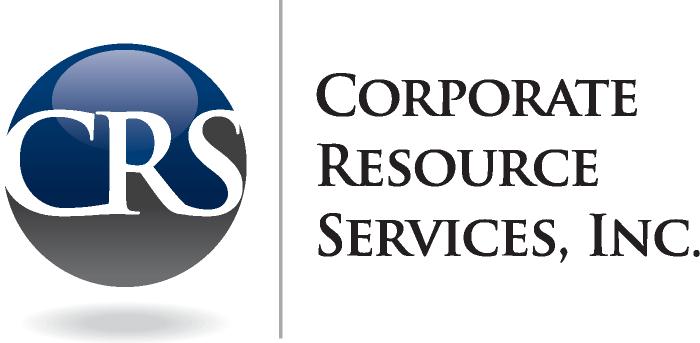 (Exact name of registrant as specified in its charter)
Delaware

(State or other jurisdiction of

incorporation or organization)

000-30734

(Commission File Number)

80-0551965

(I.R.S. Employer Identification No.)
160 Broadway 11th Floor, New York, NY 10038
(Address of principal executive offices) (Zip Code)
Registrant's telephone number, including area code: (646)-443-2380
None
(Former name or former address, if changed since last report)
| | |
| --- | --- |
| | |
| o | Written communications pursuant to Rule 425 under the Securities Act (17 CFR 230.425) |
| | |
| o | Soliciting material pursuant to Rule 14a-12 under the Exchange Act (17 CFR 240.14a-12) |
| | |
| o | Pre-commencement communications pursuant to Rule 14d-2(b) under the Exchange Act (17 CFR 240.14d-2(b)) |
| | |
| o | Pre-commencement communications pursuant to Rule 13e-4(c) under the Exchange Act (17 CFR 240.13e-4(c)) |
---
Item 8.01. Other Events
On January 31, 2013, Corporate Resource Services, Inc., a Delaware corporation (the "Company"), issued a press release announcing the completion of negotiations to purchase the Summit Software division of Tri-Tel Communications, Inc. ("Summit"). The acquisition is expected to close once the customary approval requirements and closing conditions have been met. Summit is one of the premier software companies focused on the professional employer organization ("PEO") industry. Summit's technology touches millions of people through more than 270 PEO and other clients and their base of customers. A copy of the press release is attached hereto as Exhibit 99.1.
Item 9.01. Financial Statements and Exhibits
| | |
| --- | --- |
| | |
| (d) | Exhibits |
| | |
| 99.1 | Press Release of Corporate Resource Services, Inc. dated January 31, 2013. |
---
SIGNATURES
Pursuant to the requirements of the Securities Exchange Act of 1934, the registrant has duly caused this report to be signed on its behalf by the undersigned hereunto duly authorized.
Corporate Resource Services, Inc.

By:

/s/ John P. Messina

Name

John P. Messina

Title

Chief Executive Officer
Date: February 6, 2013
---