Attached files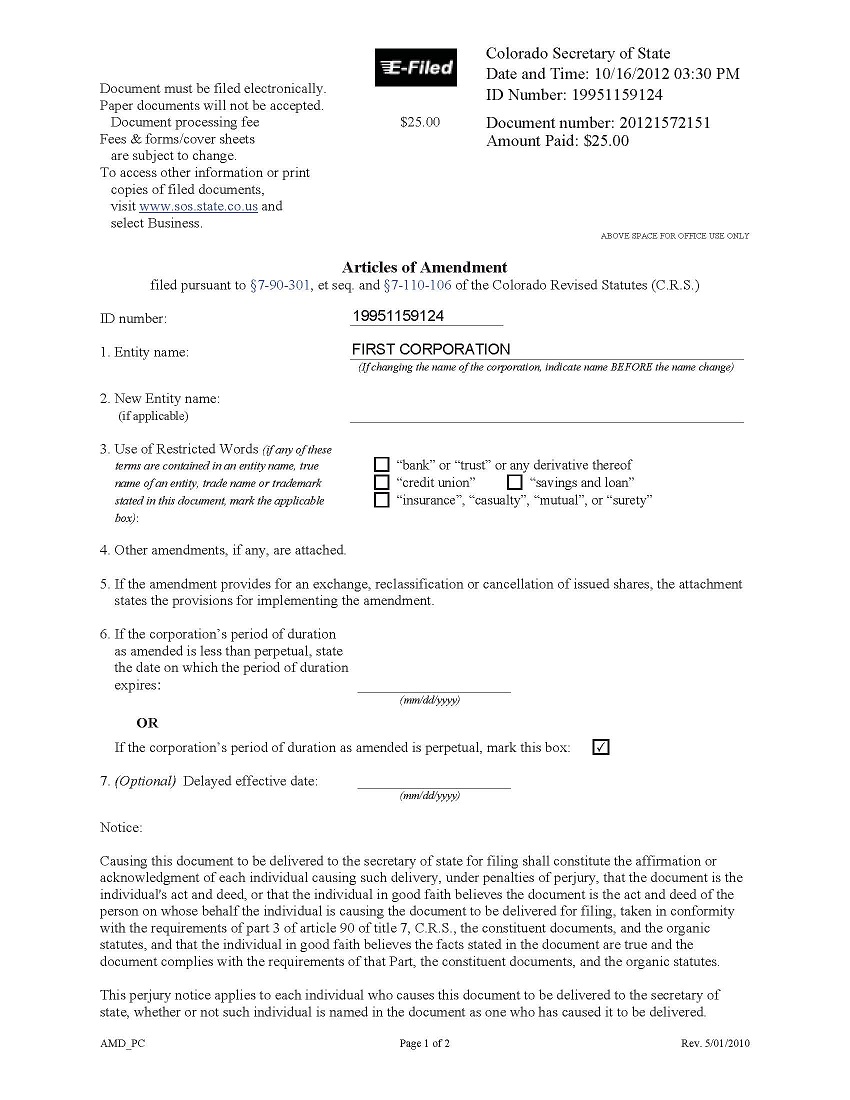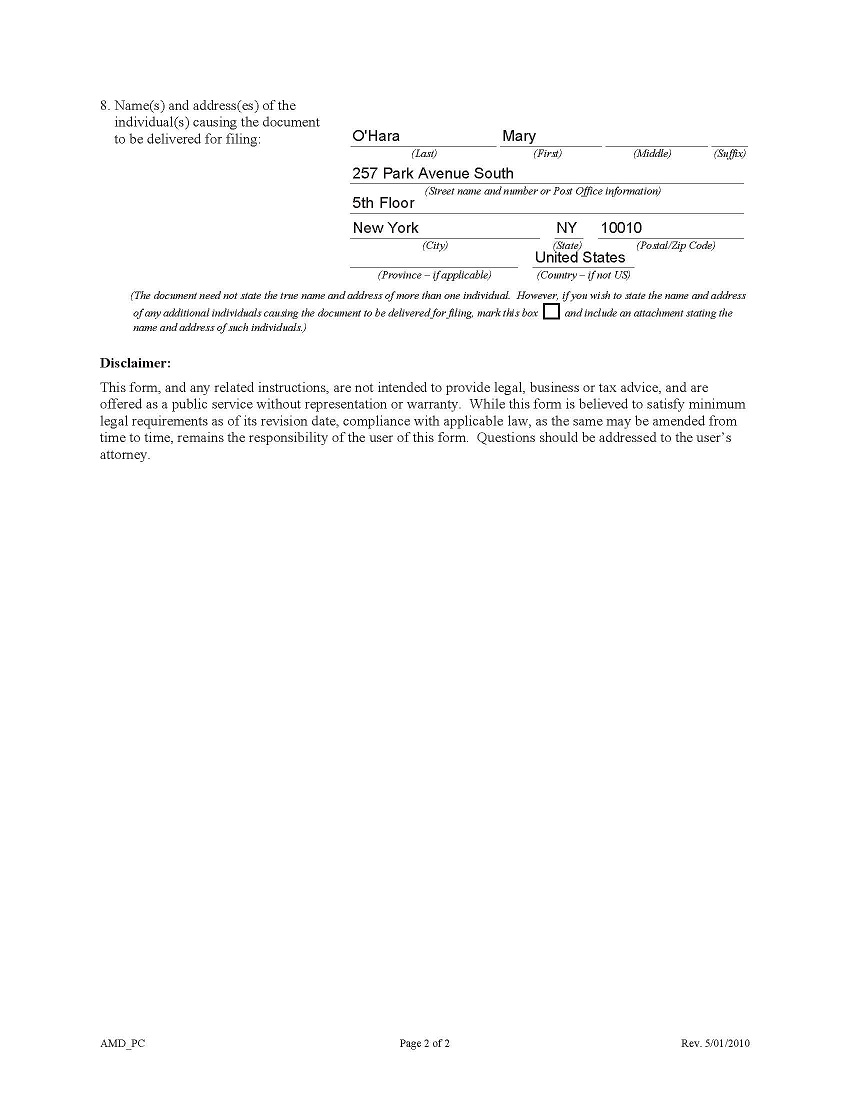 ARTICLES OF AMENDMENT
TO RESTATED ARTICLES OF INCORPORATION
The corporation organized and existing under and by virtue of the Colorado Revised Statutes does hereby amend its Restated Articles of Incorporation as follows:
Article FOUR of the Restated Articles of Incorporation is amended so that, as amended, such Article reads in its entirety as follows:
"ARTICLE FOUR (CAPITAL STOCK): The corporation shall have authority to issue an aggregate of ONE BILLION AND TEN MILLION (1,010,000,000) shares of stock, par value ONE MIL ($0.001) per share divided into two (2) classes of stock as follows:
(A) NON-ASSESSABLE COMMON STOCK: ONE BILLION (1,000,000,000) shares of Common Stock, par value $0.001 per share, and
(B) PREFERRED STOCK: TEN MILLION (10,000,000) shares of Preferred Stock, par value $0.001 per share.
All capital stock when issued shall be fully paid and non-assessable. No holder of shares of capital stock of the corporation shall be entitled as such to any pre-emptive or preferential rights to subscribe to any un-issued stock, or any other securities, which the corporation may now or hereafter be authorized to issue.
The corporation's capital stock may be issued and sold from time to time for such consideration as may be fixed by the Board of Directors, provided that the consideration so fixed is not less than par value.
Holders of the corporation's Common Stock shall not possess cumulative voting rights at any shareholders meetings called for the purpose of electing a Board of Directors or on other matters brought before stockholders meetings, whether they be annual or special.
IN WITNESS WHEREOF, said corporation has caused this certificate to be signed on October 16, 2012.
By:
/s/ Andrew Clarke
Name: Andrew Clarke
Title: CEO