Attached files
Exhibit 99.1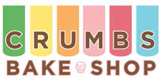 For Immediate Release
Crumbs Holdings LLC Names Wesolowski as Chief Operating Officer
New York, New York. November 28, 2012 – Crumbs Bake Shop, Inc. (the "Company") (NASDAQ: CRMB) announces that its subsidiary, Crumbs Holdings LLC ("Crumbs"), the largest cupcake specialty store chain in the U.S., has named Eric Wesolowski as its Chief Operating Officer. Mr. Wesolowski comes to Crumbs with years of experience in the retail industry and considerable experience in the specialty store business. Most recently, Mr. Wesolowski served as Chief Operating Officer/President of Ecko Direct where his primary responsibility was directing the Retail Division of Marc Ecko Enterprises. Prior to his time at Marc Ecko, Mr. Wesolwoski was with Aeropostale for 16 years holding various management positions including Senior Vice President, Operations.
The Company concurrently announces that Jason Bauer and Mia Bauer, the co-founders of Crumbs, have left the Company and Crumbs effective November 28, 2012 to pursue other personal interests and business ventures. Jason Bauer has also resigned as a director of the Company and as a manager of Crumbs.
Julian R. Geiger, President and Chief Executive Officer of the Company and Crumbs said, "We are thrilled that Eric has joined the Crumbs team and are confident that he will make a substantial contribution to our operation." Mr. Geiger also acknowledged that, "The Bauers' vision and passion for the business will be an enduring legacy for Crumbs and we wish Jason and Mia the best of luck in their future endeavors."
Jason Bauer stated, "It's been almost 10 years since Mia and I co-founded Crumbs. We are delighted that the business we started together in 2003 has attained the size and reputation that it enjoys today. We believe that Crumbs is in very capable hands and, as such, feel the time is right for us to return to our entrepreneurial roots to conceive and create new and exciting ventures. While we will no longer be a part of running the company, Crumbs will always have a special place in our hearts."
About Crumbs Bake Shop, Inc.
The first Crumbs bake shop opened in March 2003 on the Upper West Side of Manhattan. The Company is well known for its innovative and oversized gourmet cupcakes. The Company currently has 58 locations, including 36 locations in the New York Metro area, six locations on the West Coast, five locations in Washington, D.C., two locations in Virginia, six locations in Chicago, Illinois, three locations in Boston, Massachusetts, and one location in Delaware.
Investor Relations Contact:
Tom Ryan/Raphael Gross of ICR
IR@crumbs.com / 646-545-4702
Media Relations Contact:
Quinn Solomon of Crumbs
qsolomon@crumbs.com / 212-221-7105