Attached files
Exhibit 99.2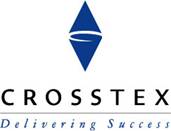 MAY 10, 2012
| | | |
| --- | --- | --- |
| Contact: | | Jill McMillan, Director, Public & Industry Affairs |
| | | Phone: (214) 721-9271 |
| | | Jill.McMillan@CrosstexEnergy.com |
CROSSTEX ENERGY ANNOUNCES PRICING OF COMMON UNITS
DALLAS, May 10, 2012 — Crosstex Energy, L.P. (NASDAQ: XTEX) (the Partnership) today announced that it has priced an underwritten public offering of 8,800,000 common units representing limited partner interests of the Partnership at $16.28 per common unit.  The offering is expected to close on or about May 15, 2012. The Partnership has also granted the underwriters a 30-day option to purchase up to 1,320,000 additional common units.  The Partnership intends to use the net proceeds from this offering, including any net proceeds from the underwriters' exercise of their option, for capital expenditures for currently identified projects, including the Cajun-Sibon natural gas liquids pipeline expansion and the Riverside facility expansion project.  Pending such use, the Partnership will reduce borrowings under its existing credit facility.
Wells Fargo Securities, BofA Merrill Lynch, Citigroup and RBC Capital Markets acted as joint book-running managers for the offering.
When available, copies of the preliminary prospectus supplement, prospectus supplement and accompanying base prospectus relating to the offering may be obtained free of charge on the Securities and Exchange Commission's website at www.sec.gov or from the underwriters of the offering:
·                                          Wells Fargo Securities, Attn: Equity Syndicate Dept., 375 Park Avenue, New York, NY 10152. By telephone (800) 326-5897 or by email cmclientsupport@wellsfargo.com
·                                          BofA Merrill Lynch, Attn: Prospectus Department, 4 World Financial Center, New York, NY 10080.  By email dq.prospectus_requests@baml.com
·                                          Citigroup, Attn: Prospectus Department, Brooklyn Army Terminal, 140 58th Street, 8th floor, Brooklyn, NY 11220. By telephone (800) 831-9146 or by email batprospectusdept@citi.com
·                                          RBC Capital Markets, Attn: Equity Syndicate, Three World Financial Center, 200 Vesey Street, 8th Floor, New York, NY 10281. By telephone (877) 822-4089
-more-
---
The common units were offered and sold pursuant to an effective shelf registration statement on Form S-3 previously filed with the Securities and Exchange Commission. This press release does not constitute an offer to sell or the solicitation of an offer to buy the securities described herein, nor shall there be any sale of these securities in any state or jurisdiction in which such an offer, solicitation or sale would be unlawful prior to registration or qualification under the securities laws of any such jurisdiction. The offering is being made only by means of a prospectus and related prospectus supplement meeting the requirements of Section 10 of the Securities Act of 1933, as amended.
About the Crosstex Energy Companies
Crosstex Energy, L.P., a midstream natural gas company headquartered in Dallas, operates approximately 3,300 miles of pipeline, ten processing plants and three fractionators. The Partnership currently provides services for 3.2 billion cubic feet of natural gas per day, or approximately six percent of marketed U.S. daily production.
Crosstex Energy, Inc. owns the two percent general partner interest, a 25 percent limited partner interest and the incentive distribution rights of Crosstex Energy, L.P.
This press release contains forward-looking statements within the meaning of the federal securities laws. These statements are based on certain assumptions made by the Partnership based upon management's experience and perception of historical trends, current conditions, expected future developments and other factors the Partnership believes are appropriate in the circumstances.  These statements include, but are not limited to, statements with respect to the Partnership's financial flexibility and prospects.  Such statements are subject to a number of assumptions, risks and uncertainties, many of which are beyond the control of the Partnership, which may cause the Partnership's actual results to differ materially from those implied or expressed by the forward-looking statements.  These risks include, but are not limited to, risks discussed in the Partnership's filings with the Securities and Exchange Commission. We therefore caution you against relying on any of these forward-looking statements.  The Partnership has no obligation to publicly update or revise any forward-looking statement, whether as a result of new information, future events or otherwise.
###
---