Attached files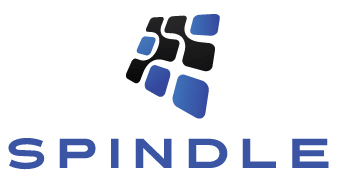 Spindle, Inc. Names Executive Team
Industry Veteran Bill Clark Chosen to Lead Industry-Proven Group; Thomas DeRosa Selected as CTO; Kevin McNish Named VP for Product Development
SCOTTSDALE, AZ--(Marketwire - Jan 18, 2012) - Spindle, Inc. (OTCBB: SPDL) ("Spindle") ("the Company"), a national provider of innovative mobile commerce and alternate payment solutions for businesses and consumers, has announced its executive team. Serving as president will be Bill Clark, who previously served in the same capacity for Spindle Mobile before its recent acquisition by Spindle, Inc. Thomas DeRosa, who brings some 25 years of technology experience, was named chief architect & technology officer. Kevin McNish, who developed a number of patented technologies for First Data, will serve as vice president for product development.
"We are delighted and strengthened having assembled a very talented, energetic and experienced executive team for Spindle," said David J. Ide, chairman of Spindle, Inc. "Each of these individuals possess an impressive list of accomplishments, and are recognized experts in both the payments and the mobility sectors. We feel this combination of talent, vision and market expertise will support Spindle as it emerges as the pre-eminent provider of advanced enterprise technologies for institutions, merchants, and consumers within the ecommerce and mcommerce ecosystems."
In the role of president, Bill Clark is responsible for Spindle's day-to-day operations, including sales, marketing, and product management. Clark brings an impressive resume to Spindle that spans nearly three decades of industry experience. Before joining Spindle, he served as executive vice president and general manager for Apriva's Point of Sale (POS) division. During his tenure with Apriva, he led North American operations for this mobile payments technology leader, and was responsible for the strategic direction and execution of the company's national sales and marketing initiatives, client services, and product management. Under his stewardship, Apriva expanded its sales channel to over 350 partners, and grew into North America's leading provider of wireless payment technology.
Prior to his work with Apriva, Clark served as general manager of wireless products for First Data Merchant Services. At First Data, he pioneered the delivery and sales of emerging technologies over a wide range of markets, including Internet banking, electronic bill presentment, web-based merchant services, RFID/NFC, and the release of TCP/IP and 3G wireless acquiring products. He holds a Bachelors of Science Degree in Electronics and Management from Southern Illinois University, and an MBA from the University of Nebraska-Omaha.
Thomas DeRosa's responsibilities include the creation of Spindle's redundant enterprise infrastructures, and the management of technology and related data centers. He began his technology career with a financial provider in 1983, and subsequently developed several successful businesses functioning as both a chief technology and chief executive officer. Over 30 years Thomas has provided enterprise solutions to organizations in the healthcare, insurance, and travel industries most recently serving as CEO and chief architect for ezGDS, creating one of the top global online travel booking engines.
As vice president of product development, Kevin McNish will oversee the strategic direction and development of Spindle payment platform including the recently acquired RhinoPay® solutions. Prior to joining the company, Kevin held several key positions with First Data, including global product development, business development and product management for wireless Point of Sale (POS) solutions, as well as mobile payment initiatives in North America.
In addition, McNish is the named inventor on Point of Sale System with Ability to Remotely Update Firmware, publication number: US 2009/0037284 A1 for remote firmware updates for POS systems, and has developed and deployed several processes to streamline and manage the rollout of PA-DSS initiatives, contactless technologies, along with EMV and wireless provisioning of POS devices for large scale activation and deployment. He has a Bachelor of Science degree in Information Technology from American Intercontinental University, and an MBA from Nova Southeastern University.
"I'm pleased that Tom and Kevin will contribute their skills, experiences, and extraordinary market experience to Spindle. Their expertise in developing and deploying highly scalable commercial mobile and ecommerce payment solutions will enable us to build the Spindle brand, and develop very exciting new payments technologies to serve the needs of both merchants and consumers," noted Clark. "Each of us are genuinely impressed by the vision and commitment put forth by the Company's Board of Directors. We are eager to deliver the solutions that meet our Shareholder's and our customer's expectations."
About Spindle, Inc.
Spindle is an innovator of mobile payment solutions for the banking industry, retail sector and consumer-facing companies. A pioneer in "Frictionless Finance," the company is actively developing new and improved ways for companies and end consumers to fluidly transact and exchange funds, regardless of platform. The Company is dedicated to delivery of secure payment services crossing traditional boundaries by offering cutting-edge solutions that enable buyers, sellers and individuals to transact face-to-face or virtually using mobile or internet devices, this includes RhinoPay®, a frictionless way to pay. The Company also owns and has developed an extensive intellectual property portfolio, including patents pending, covering networks, mobile payments and security. For more information, visit www.spindlemobile.com.
Forward-Looking Statements
This release includes forward-looking statements within the meaning of Section 27A of the Securities Act of 1933, as amended, and Section 21E of the Securities Exchange Act of 1934, as amended. All statements regarding our expected future financial position, results of operations, cash flows, financing plans, business strategy, products and services, competitive positions, growth opportunities, plans and objectives of management for future operations, as well as statements that include words such as "anticipate," "if," "believe," "plan," "estimate," "expect," "intend," "may," "could," "should," "will," and other similar expressions are forward-looking statements. All forward-looking statements involve risks, uncertainties and contingencies, many of which are beyond our control, which may cause actual results, performance, or achievements to differ materially from anticipated results, performance, or achievements. We are under no obligation to (and expressly disclaim any such obligation to) update or alter our forward-looking statements, whether as a result of new information, future events or otherwise.
Contact Information
Spindle Contact:
PR Contact
Glenn Goldberg
Chief Executive Officer
Parallel Communications Group
516-705-6116