Attached files
EXHIBIT 99.1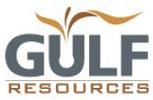 | | |
| --- | --- |
| Gulf Resources, Inc. | CCG Investor Relations Inc. |
| Helen Xu | Linda Salo, Account Manager |
| Email: beishengrong@vip.163.com | Phone: +1-646-922-0894 |
| Web: http://www.gulfresourcesinc.cn | Email: linda.salo@ccgir.com |
|   |   |
|   | Crocker Coulson, President |
|   | Phone: +1-646-213-1915 |
|   | Email: crocker.coulson@ccgir.com |
|   | Web: http://www.ccgirasia.com |
Gulf Resources Reaffirms its Corporate Structure and the Chairman's Intention to Maintain His Ownership of Common Stock
SHANDONG, China, July 13, 2011 /PRNewswire-Asia-FirstCall/ --
Gulf Resources, Inc. (Nasdaq:GURE - News) ("Gulf Resources" or the "Company"), a leading manufacturer of bromine, crude salt and specialty chemical products in China, today announced that its Chairman, Ming Yang and his family will hold their shares for the next three years and confirmed that Gulf Resources maintains 100% ownership of its two PRC subsidiaries Shouguang City Haoyuan Chemical Ltd. Co. ("SCHC") and Shouguang Yuxin Chemical Industry Co., Ltd. ("SYCI")
The Company's Chairman, Mr. Yang and his family together own 13,391,453 shares, which is approximately 38.7% of the Company's total outstanding shares of common stock. In a letter to shareholder, Mr. Yang and his family have declared that they are very confident in the Company's future and will not pledge or sell any of their shares in the next three years. The letter signed by Mr. Yang, his wife, Wenxiang Yu and their son, Zhi Yang is included as an exhibit to a Form 8-K to be filed on July 13, 2011.
Gulf Resources' corporate structure remains linear and unchanged since February 2007 and the Company maintains full control over its operating subsidiaries. The Company owns 100% of the outstanding shares of Upper Class Group Limited, which owns 100% of the outstanding shares of Hong Kong Jiaxing, which owns 100% of the outstanding shares of SCHC, which owns 100% of the outstanding shares of SYCI. The Company includes the shareholder lists for SCHC and SYCI and a schematic presentation of its ownership structure in an exhibit to a Form 8-K to be filed on July 13, 2011.
About Gulf Resources, Inc.
Gulf Resources, Inc. operates through two wholly-owned subsidiaries, Shouguang City Haoyuan Chemical Company Limited ("SCHC") and Shouguang Yuxin Chemical Industry Co., Limited ("SYCI"). The Company believes that it is one of the largest producers of bromine in China. Elemental Bromine is used to manufacture a wide variety of compounds utilized in industry and agriculture. Through SYCI, the Company manufactures chemical products utilized in a variety of applications, including oil & gas field explorations and as papermaking chemical agents. For more information about the Company, please visit http:// www.gulfresourcesinc.cn/.
Forward-Looking Statements
Certain statements in this news release contain forward-looking information about Gulf Resources and its subsidiaries business and products within the meaning of Rule 175 under the Securities Act of 1933 and Rule 3b-6 under the Securities Exchange Act of 1934, and are subject to the safe harbor created by those rules. The actual results may differ materially depending on a number of risk factors including, but not limited to, the general economic and business conditions in the PRC, future product development and production capabilities, shipments to end customers, market acceptance of new and existing products, additional competition from existing and new competitors for bromine and other oilfield and power production chemicals, changes in technology, the ability to make future bromine asset purchases, and various other factors beyond its control. All forward-looking statements are expressly qualified in their entirety by this Cautionary Statement and the risks factors detailed in the Company's reports filed with the Securities and Exchange Commission. Gulf Resources undertakes no duty to revise or update any forward-looking statements to reflect events or circumstances after the date of this release.
###