UNITED STATES
SECURITIES AND EXCHANGE COMMISSION
WASHINGTON, D.C. 20549
FORM 8-K
CURRENT REPORT
Pursuant to Section 13 OR 15(D) of The Securities Exchange Act of 1934
Date of Report (Date of earliest event reported)
June 10, 2011 (June 6, 2011)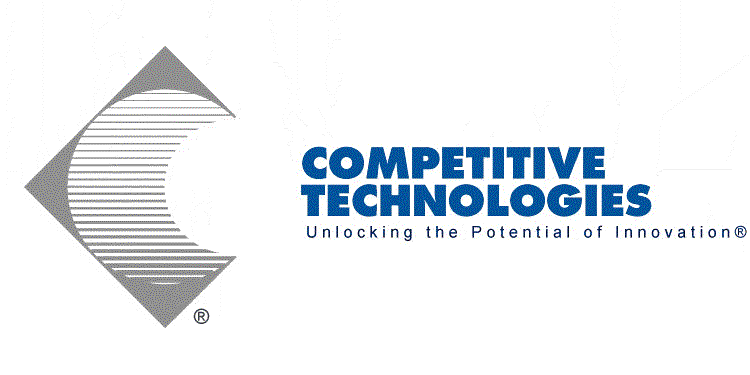 Competitive Technologies, Inc.
(Exact Name of Registrant as Specified in its Charter)
Delaware
1-8696
36-2664428
(State or Other Jurisdiction
(Commission File Number)
(IRS Employer
of Incorporation)
Identification No.)
1375 Kings Highway East, Fairfield, Connecticut
06824
(Address of Principal Executive Offices)
(Zip Code)
Registrant's Telephone Number, Including Area Code:
(203) 368-6044
N/A
(Former Name or Former Address, if Changed Since Last Report)
Check the appropriate box below if the Form 8-K filing is intended to simultaneously satisfy the filing obligation of the registrant under any of the following provisions
[ ]
Written communications pursuant to Rule 425 under the Securities Act (17 CFR 230.425)
[ ]
Soliciting material pursuant to Rule 14a-12 under the Exchange Act (17 CFR 240.14a-12)
[ ]
Pre-commencement communications pursuant to Rule 14d-2(b) under the Exchange Act (17 CFR 240.14d-2(b))
[ ]
Pre-commencement communications pursuant to Rule 13e-4(c) under the Exchange Act (17 CFR 240.13e-4(c))
Item 5.02. Item 5.02. Departure of Directors or Certain Officers; Election of Directors; Appointment of Certain Officers; Compensatory Arrangements of Certain Officers.
On June 6, 2011, the Board of Directors of Competitive Technologies, Inc. (the "Company") voted by unanimous written consent to appoint Peter Brennan as a director of the Company. Mr. Brennan fills the empty directorship created by the increase of the number of directors from four to five (see Item 5.03 below). Mr. Brennan beneficially owns 1,369,386 shares of common stock of the Company, representing approximately 9.9% of the issued and outstanding common stock of the Competitive Technologies, Inc.
Peter Brennan, MBA, CFA is a New York based investor who has worked over 30 years in the investment management business as an analyst and portfolio manager.
In 2004 Mr. Brennan founded Damel Investors LLC, a private partnership which invests in small technology companies. Since 2005 Mr. Brennan has been a director and a member of the audit committee of Sonomax Technologies Inc., a Montreal based hearing healthcare company.
From 1989 to 2007, Mr. Brennan co-founded MidCap Associates, Inc. and co-developed a low price/earnings equity product for institutional investors and managed a series of investment partnerships with Philip "Pete" Palmer.
From 1998 to April 2002, Mr. Brennan was President of Noyes Partners Incorporated, a registered NASD broker-dealer which he joined in 1989. Noyes Partners was a family office founded by Jansen Noyes, the former CEO of Hornblower & Weeks Hemphill, Noyes and Chairman of Cornell University.
From 1987 to 1989, Mr. Brennan was assistant to the Senior Partner of Grayson, Burger & Company, an NASD registered broker-dealer. His responsibilities included portfolio management, client contact and fundamental equity analysis. Mr. Brennan, from 1984 to 1987, was President of 44 Securities Inc., a registered broker-dealer. There he was responsible for trading and quantitative research analysis.
From 1981 to 1984, he was a technology analyst at Schroder Capital Management. Concurrently, Mr. Brennan was Assistant Vice President of the Naess and Thomas Special Fund, a mutual fund specializing in emerging growth companies and special situations. Mr. Brennan received his MBA from the University of Chicago in 1979 and his BA from Haverford College in 1977.
He is a member and past Chairman of the Corporate Governance Committee of the New York Society of Security Analysts and received the 2001 Volunteer of the Year award from the NYSSA. Mr. Brennan was a member of the US Advocacy Committee of the CFA Institute and was a founding member of the Capital Markets Policy Council of the CFA Institute for Market Integrity, the global advocacy committee of the CFA Institute.
There is no agreement or arrangement pursuant to which Mr. Brennan was named a director of the Company. Mr. Brennan has not entered into any compensation arrangement with the Company other than the compensation generally payable to each of the Company's independent directors and disclosed in the Company's periodic reports. Mr. Brennan has not been named to any committees of the Board of Directors as of the date hereof.
Item 5.03
Amendments to Articles of Incorporation or Bylaws; Change in Fiscal Year.
On June 6, 2011, the Board of Directors of the Company voted by unanimous written consent to change the number of directors on the Board of Directors from four to five.
SIGNATURES
Pursuant to the requirements of the Securities Exchange Act of 1934, the Registrant has duly caused this report to be signed on its behalf by the undersigned hereunto duly authorized.
COMPETITIVE TECHNOLOGIES, INC.
(Registrant)
Dated: June 10, 2011
By: \s\ Johnnie D. Johnson
Johnnie D. Johnson
Chief Executive Officer