Attached files
Exhibit 99.1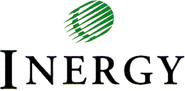 | | | |
| --- | --- | --- |
| | | |
| | | For more information: |
| | | Mike Campbell, 816-842-8181 |
| FOR IMMEDIATE RELEASE | | investorrelations@inergyservices.com |
Inergy, L.P. Announces $600 Million Private
Placement of Senior Notes Due 2018
Kansas City, MO (September 13, 2010) – Inergy, L.P. (NYSE:NRGY) and its wholly-owned subsidiary Inergy Finance Corp. announced today, subject to market conditions, that they intend to sell in a private placement under Rule 144A to eligible purchasers $600 million in aggregate principal amount of senior unsecured notes due 2018.
Inergy, L.P. intends to use the net proceeds from this offering to fund part of the consideration for the Tres Palacios acquisition. Pending such use, the net proceeds of the notes will be placed in an escrow account. If the acquisition is not closed by December 31, 2010, the notes will be redeemed at 100% of the principal amount.
The securities to be offered have not been registered under the Securities Act of 1933, as amended (the "Securities Act"), or any state securities laws; and unless so registered, the securities may not be offered or sold in the United States except pursuant to an exemption from, or in a transaction not subject to, the registration requirements of the Securities Act and applicable state securities laws. The senior notes are expected to be eligible for trading by qualified institutional buyers under Rule 144A and non-U.S. persons under Regulation S. This announcement shall not constitute an offer to sell or a solicitation of an offer to buy any of these securities nor shall there be any sale of these securities in any state in which such offer, solicitation or sale would be unlawful prior to registration or qualification under the securities laws of any such state.
This press release includes statements regarding the offering that may constitute forward-looking statements. Such forward-looking statements are subject to a variety of known and unknown risks, uncertainties, and other factors that are difficult to predict and many of which are beyond management's control. Factors that can affect future results are discussed in Inergy, L.P.'s annual report on Form 10-K and other reports filed by Inergy, L.P. from time to time with the SEC. Inergy, L.P. undertakes no obligation to update or revise any forward-looking statement to reflect new information or events.
###